Anssi Tikanmäki first got interested in film in around 1970. He had already had his ear tuned to the soundtracks of numerous films both Finnish and foreign but it was the music by Ennio Morricone to "The Good, the Bad and the Ugly" that finally provided the initial spark.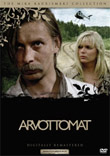 Ten years from that moment, he himself got drawn into the cinema when Mika and Aki Kaurismäki, the leading lights of the new Finnish film generation, invited him to compose the music for a film called "The Worthless" (1982) directed by Mika and written by Aki. "The Worthless" was to be the starting shot for the contemporary Finnish flm.
Since then, Tikanmäki has provided the scores for many of the brothers' films, and especially those directed by Mika, such as "The Clan", "Rosso", "Cha cha cha" and "Paper Star". A number of other directors, such as Anssi Mänttäri, have also been drawn to Tikanmäki's way of creating a musical ambiance.
In addition to original Finnish productions, Tikanmäki has written music for a number of old silent films and performed it with his own film orchestra.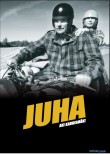 Tikanmäki's biggest film project to date is the silent film "Juha" (1999) directed by Aki Kaurismäki and premiered at the Berlin Film Festival. This score was a landmark in the history of Finnish film music. Here in Aki Kaurismäki's direction of a genuine silent film in the traditional sense, the music assumes a
more significant role than in an ordinary sound film.
The music for "Juha" exists in two arrangements: as a studio version and a live performance. At the Berlin premiere, the Anssi Tikanmäki Filmorchestra provided a live commentary. The music for "Juha" has won international acclaim and was shortlisted for the International Prize for Film & Media Music at the International Biennial for Film Music at Bonn in Germany in such distinguished company as Hans Zimmer's "The Thin Red Line", Philip Glass's "Kundun" and Lalo Schifrin's "Tango".
The Anssi Tikanmäki Filmorchestra and "Juha" have been in great demand at film and other festivals all over Europe. His score for Mika Kaurismäki's "The Clan" won Tikanmäki a Finnish Jussi Award and that for Mika Kaurismäki's "Rosso" the Finnish National Cinema Award.


Below the List of Anssi`movies